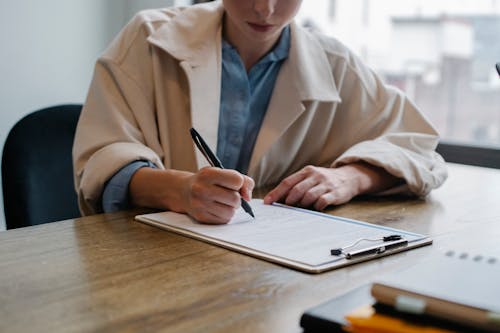 FHA-insured loans are still one of the top choices among home buyers, and one does not need to wonder why. With its easy credit requirements and lower down payment rate, the loan has become a favorite among people who have difficulty qualifying for regular mortgages.
If you're interested in getting an FHA loan, here are six crucial questions to ask your lender before moving forward with your application.
1. How experienced are you with handling FHA loans?
FHA lenders have to be approved by the FHA to originate loans under the FHA home loan program. It's easy to find FHA lenders these days, but you'll want to work with FHA loan experts to get through the process faster.
Experienced lenders will be able to recommend the best FHA loan options for your situation and may even help you search for FHA down-payment assistance programs and grants.
2. What FHA products do you offer?
The FHA offers several mortgage programs to qualified borrowers, such as the FHA purchase loans, FHA rate-and-term refinance loans, FHA cash-out refinance loans, FHA streamline refinance loans, etc. Furthermore, you can use the FHA loan to purchase different residential properties: single-family homes, multiple-family homes, townhomes, condominiums, and even manufactured homes.
Some FHA lenders only carry one or two types of FHA loan products, while others offer many options. Also, the requirements can vary depending on the loan option or type of property. Be sure to ask the lender about any special requirements for the FHA loan program or products you wish to avail.
3. Besides the down payment, what else do I have to pay?
You have to pay several fees and other costs for an FHA loan, and they can quickly eat your budget. Ask your lender to break down all the costs for you, so you'll know how much you have to pay upfront.
Aside from the down payment, you need to have enough money saved to cover the closing costs, which include loan origination, appraisal, attorney, insurance, inspection and application fees, the mortgage insurance premium, and some prepaid items such as homeowner's insurance, taxes and insurance in escrow, and daily interest.
4. Does the loan have prepayment penalties?
Another thing you need to know about your loan is if it has prepayment penalties. Some lenders include prepayment penalties in their loan terms, which could mean that paying your loan off early will cost you more.
Ask your lender if they include prepayment penalties in the loan they offer. If they do, it's in your best interest to find another lender to originate your loan.
5. Can you provide me with a loan estimate?
A loan estimate will provide you with important details about the mortgage loan you have requested, mainly the terms of your loan (loan amount, interest rate, monthly principal and interest, etc.) and the closing costs.
The terms, rates and closing costs vary across lenders. Get loan estimates from different companies to compare them and decide which offer provides the best value for your money.
6. What's the closing time frame?
You must know how long the entire loan process will take, especially when you have a specific date or timeline.
FHA loans take an average of 30 – 45 days to close – even less if you're working with a lender who's experienced in navigating the ins and outs of the mortgage program. Asking your lender how fast they can close your loan from the get-go will give you a good picture of what to expect and the lender's capacity you're working with.